Eliminate the headache and guesswork of sales follow-up.
Get the system that closes more sales automatically.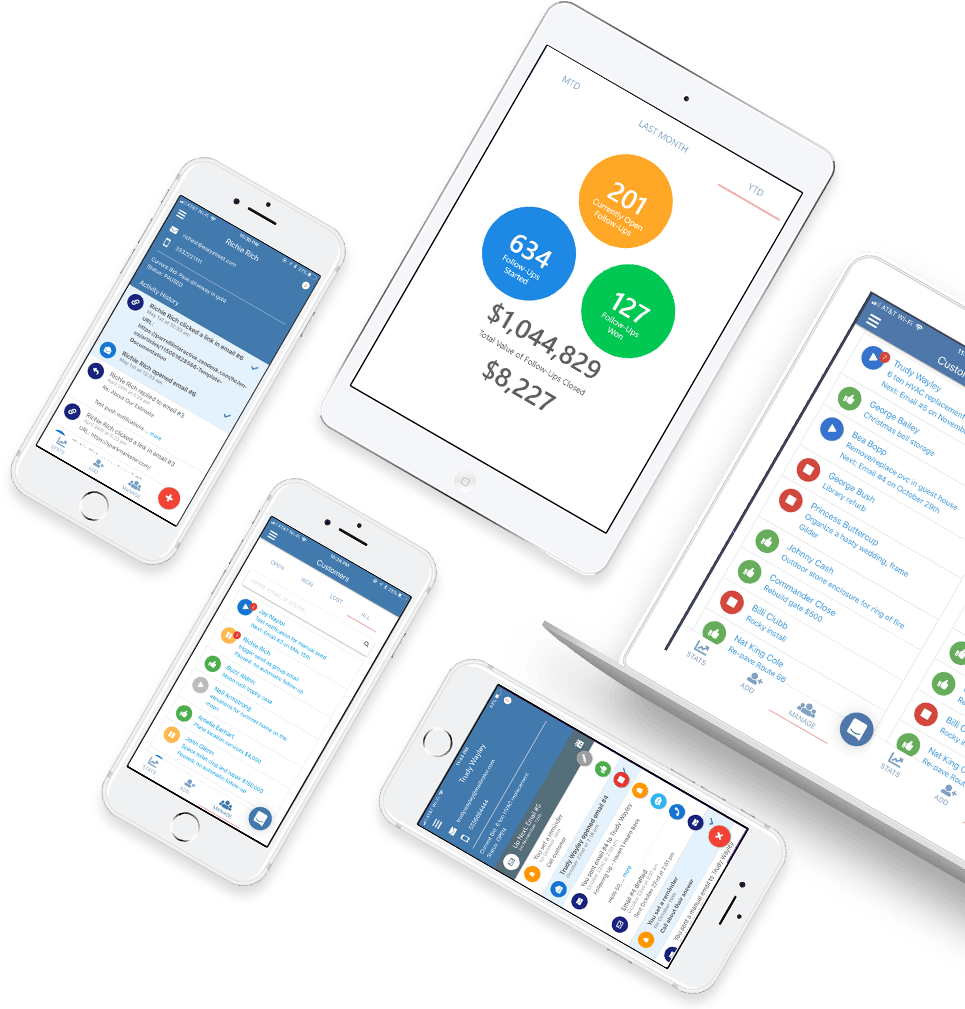 Customers going MIA after receiving an estimate?
You could be leaving a fortune on the table.
It doesn't have to be this way.
And fixing it is "stupidly simple."
"If you are part of a small business, lack of sales follow up is a gaping hole that costs you thousands of dollars each month. Closing Commander will move the needle in your business. The easy, intuitive interface makes follow up stupidly simple."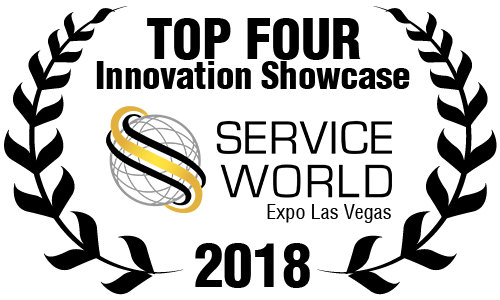 An additional 20% of sales happen after more than five follow-ups .
Take back control of the sales process.
Don't let the sale stall with you. Automate follow-ups to easily win more sales.
Eliminate guesswork and frustrating silence.
No answer is not an answer.
Follow up and effortlessly get the response you've been waiting for.
Win more existing opportunities.
Prevent estimates from going cold. Follow-up keeps you on their radar and closes more sales effortlessly.
"We love Closing Commander! It takes all the headache and guesswork out of following up with our customers. We have seen a drastic increase in our closing rate since we started using it. It is super easy to use and simple to navigate. Thank you so much for putting together a system like this!"
This follow-up software has saved business owners tons of time, eliminated frustration, and brought in loads of additional revenue

.

And we want the same for YOU.
We've automated 102,000 follow-up emails and counting. That's over 3,397 person-hours we've saved businesses like yours!
We've helped companies close 2,557 more jobs, and put an additional $9.6M in their bank accounts!
Our users are getting as much as 300X return on our easy-to-implement system. What systems in your business can do that?
Several of my clients have used this tool to generate sales that would have otherwise been lost. Closing Commander is a wonderful tool for a small business to use that does the work that a fulltime employee would have to do, to call and chase down estimates that have been sent to customers but the customer has not responded. It is much cheaper than a fulltime employee as well. If you are sending out bids, estimates, quotes, work smarter not harder, use Closing Commander!
Just 3 Steps to Winning More Sales Automatically.
Choose the plan that fits.
Our plans are designed to work the way you work, with easy options for every company or team.
Schedule your setup call.
In less than 30 minutes, we'll have you fully connected, trained, and adding customers. (Try THAT with any CRM!)
Start closing more sales.
More customers responding. More jobs closing. More money in your pocket. More time in your day.
Just signed up on Friday. This app paid for itself for the year today. I am very impressed.
See the simple system that's changing the way businesses follow up.
Stop wondering if estimates will ever turn into jobs.
As business owners ourselves, we know how frustrating it can be to try to stay on top of the follow-up stage in a sales process. When you're busy with life and work, sales follow-up is usually the first ball to drop.
Well, here's some good news: you don't need a time-stopping tool and you don't need more ibuprofen.
You need automation.
That's why we created Closing Commander. We wanted to make your life just a little bit easier with this email automation follow-up system. It works alongside whatever sales and customer management systems you're already using, like a little follow-up fairy that's never sick and doesn't need health insurance or vacays.
Simply add a customer's name and email, and Closing Commander will start automatically following up with the customer, just as if you were taking the time to do it personally. Plus, Closing Commander tracks and reports opens, clicks, and replies, so you always know where the customer is in their process.
Quit guessing if customers have moved on or not. Take command of closing with Closing Commander.